Kenneth Allison Roberts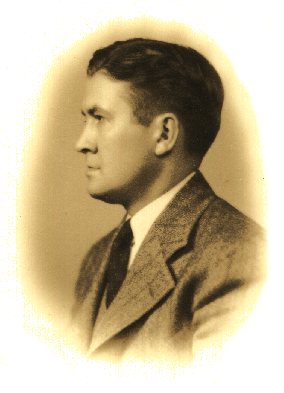 Kenneth Allison Roberts
represented Alabama in the U.S. Congress from 1950 to 1965. A southern Democrat in the "New Deal" tradition, he championed many progressive social causes while supporting segregation in the South. In 1954, Roberts was one of five Congressmen shot and wounded by Puerto Rican separatists on the floor of the House of Representatives.
Kenneth A. Roberts was raised in the town of Piedmont, Alabama. He attended Howard College and received a law degree from The University of Alabama. Roberts' political career began in 1941 when he was elected to the Alabama State Senate. He left politics in 1942 to serve his country in the Naval Reserves, fighting in both the Atlantic and Pacific theatres during World War II. After the war, Roberts returned to public service, serving first on the Alabama State Board of Veterans Affairs and later as the City Attorney for Piedmont, Alabama. In 1950, Roberts won election to the U.S. Congress as the Representative for Alabama's 4th District.
Roberts' service in Congress was notable for his support of progressive social issues. In 1953, Roberts sponsored some of the first legislation intended to help working mothers. Later, he became a tireless supporter of consumer protection, sponsoring bills to control air pollution, enact federal seat belt safety standards, encourage refrigerator safety, and label hazardous substances. He also worked on legislation involving educational television, migrant workers, child health and Indian health. Roberts served as chairman of two congressional subcommittees on safety issues and was credited by Ralph Nader as one of the people directly responsible for the national interest in automobile safety.
Roberts received national attention in 1954, when he was wounded by gunfire on the floor of the House of Representatives. Angered by Congress' grant of territorial status to Puerto Rico, four Puerto Rican separatists opened fire from the House Gallery during a roll call vote. Roberts and four other Congressmen were wounded in the assault.
The "Goldwater Sweep" of the South during the 1965 congressional elections ended Roberts' congressional career. He returned to law practice, working in Washington and in Brewston, Alabama. Leaving politics did not draw Roberts away from the causes in which he believed. He remained a leader in the promotion of automotive safety, serving as a member of the National Highway Safety Advisory Committee and as General Counsel of the Vehicle Equipment Safety Commission.
Kenneth Allison Roberts died in Potomac, Md. on May 9, 1989, leaving two daughters. He is buried in Arlington National Cemetery.